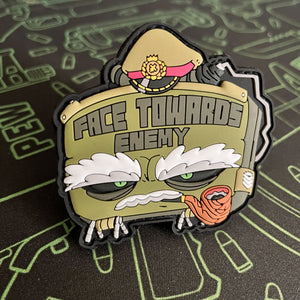 SGT Clacker is going to tell you a war story that'll do more than blow your socks off.
When it comes to explosive personalities you'll find none more loveably volatile than the BoomBros gang. With characters based on your favourite bombs such as Flashy, Smokey, Fragnar, Mark2, Betty and more!
Remember, if you don't go bang, you ain't part of the gang!
New designs such as this one now feature biodegradable packaging! Drop it on your way back from collecting the post and it'll be gone in a couple of months! (Probably the patch too for different reasons).
If you find this product out of stock you may be able to find more stored in the ammo crates over at patchlab.de